Welcome Message

You are invited to present 2023 8th International Conference on Intelligent Computing and Signal Processing (ICSP 2023) which will be held in Xi'an, China, from April 21-23, 2023. The conference is sponsored by Xi'an Shiyou University.
As a leading role in the global megatrend of scientific innovation, China has been creating a more and more open environment for scientific innovation, increasing the depth and breadth of academic cooperation, and building a community of innovation that benefits all. These endeavors have made new contribution to globalization and creating a community of shared future.
To adapt to the changing world and China's fast development in this new era, the 8th International Conference on Intelligent Computing and Signal Processing (ICSP 2023) will take 'Intelligent Computing and Signal Processing' as its theme." The conference will focus on cutting-edge research fields in Intelligent Computing and Machine Learning, Signal Processing and Intelligent Control, Image Processing and Computer Vision, Internet of Things, and Sensor Technology. The conference aims to boost development in the computer area, expand channels of international academic exchange in science and technology, build a platform for sharing academic resources promote scientific innovation on a global scale, improve academic cooperation between China and the outside world, enhance the development of Intelligent Computing and Signal Processing industries, encourage the exchange of information on research frontiers in different fields, connect the most advanced academic resources in China and abroad, turn research results into industrial solutions, and bring together talents, technologies, and capital to boost development.
Important Dates
Full Paper Submission Date: April 17 2023
Keynote Speakers
ACM Distinguished Scientist, Chair of ACM SIGMM, IAPR Fellow, University of Firenze, Italy

IEEE Fellow,Xi'an Jiaotong University/School of Mechanical Engineering, China

IET Fellow, IETE Fellow, IACSIT Fellow, Distinguish speaker of IEEE Computer Society, Noroff University College, Norway

IEEE Fellow, University of Sydney, Australia




Guangjie Han


IEEE Fellow, Hohai University, Changzhou, China

University of Electronic Science and Technology of China, China



Invited Speakers
Session 1: Digital Signal

Prof. Shuwen Xu, Xidian University

Assoc. Prof. Shiling Zhang, State Grid Chongqing Electric Power Company Chongqing Electric Power Research Institute
Title: Multi-feature-based detection for small sea surface targets
Title: Establishment of three-dimensional digital twin model of UHV converter transformer equipment based on image data processing and optimization design of its accessory structure


Session 2: Computer Communications

Prof. Yang Yue, Xi'an Jiaotong University
Prof. Tang Liu, Sichuan Normal University
Title: Spatial Orbital Angular Momentum Channels for Optical Communications



Session 3: The Internet of Things and Sensor Technology

Chair/Host: Prof. Fengxiao Tang, Central South University

Prof. Bomin Mao, Northwestern Polytechnical University
Dr. Qisong Yang, Delft University of Technology

Title: Optimizing Task Offloading Performance for Electric-driven Intelligent Connected Vehicles: Proposal, Challenges, and Future Directions

Title:

Aversion and Guided Exploration in Safety-Constrained Reinforcement Learning


Session 4:

Intelligent Computing

Prof. Yanhong She, Xi'an Shiyou University
Assistant. Prof. Feng Yin, The Chinese University of Hong Kong, Shenzhen
Title: Fuzzy rough set-based feature selection in hierarchical classification
Title: FedLoc: Federated Learning Framework for Data-Driven

Cooperative Localization and Location Data Processing
Publication
Submitted papers will be peer reviewed by conference committees. Accepted papers will be included in ICSP 2023 Conference Proceedings.
All accepted papers, both invited and contributed, the, will be published byIEEE(ISBN: 979-8-3503-0245-5) and submitted for inclusion into IEEE Xplore subject to meeting IEEE Xplore's scope and quality requirements, and also submitted to EI Compendex and Scopus for indexing. All conference proceedings papers can not be less than 4 pages.
ICSP 2023has been approved by IEEE and being online on IEEE conference search (click)

Submission System Link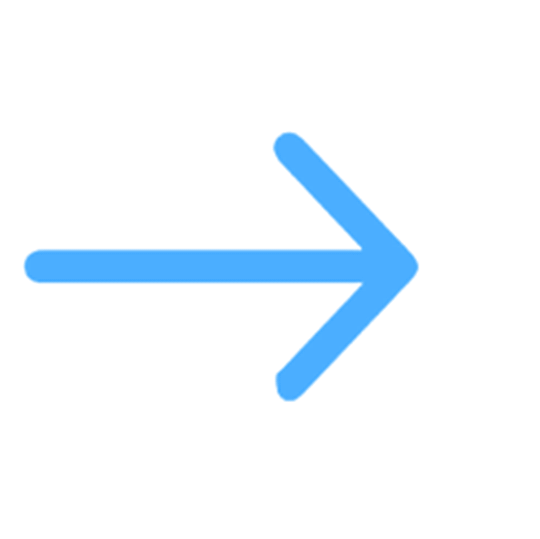 Word Template Download
、
CALL FOR PAPERS
Paper submissions will also be peer reviewed and evaluated based on originality, technical and/or research content/depth, correctness, relevance to conference, contributions, and readability. Authors are invited to submit papers describing original research work in areas including but not limited to:
Algorithms

Automated Software Engineering

Bioinformatics and Scientific Computing

Compilers and Interpreters

Computer Animation

Computer Architecture and Embedded Systems

Computer Games

Computer Graphics and Multimedia、

Computer Networks
NEWS UPDATE
ICSP 2022 Proceedings |IEEE Xplore | ISBN: 978-1-6654-7856-4 | Ei Compendex & Scopus Index
ICSP 2021 Proceedings | IEEE Xplore | ISBN: 978-0-7381-4369-9 | Ei Compendex & Scopus Index
ICSP 2020 Proceedings| ISSN: 1742-6588 | Ei Compendex & Scopus Index
ICSP 2019 Proceedings | ISSN: 1742-6588 | Ei Compendex & Scopus Index
ICSP 2018 Proceedings | ISSN: 2261-236X | Ei Compendex & Scopus Index
ICSP 2017 Proceedings |ISSN: 1755-1307 | Ei Compendex & Scopus Index
Sponsored by

Technically Co-Sponsored by

Supported by

Media Partners